It's a BIG year for us! Quilters General Store will celebrate
our 25th year of operation on March 3, 2022!



******************
ALL ILLINOIS SHOP HOP
Thank you to all the AISH participants who visited our Shop in August & September! We had close to 400 Hoppers during this event!
We hope you enjoyed the event and we look forward to next year's Shop Hop!
******************
The Annual Fall One Day Bus Shop Hop has been scheduled!
SATURDAY OCTOBER 15

It will be a busy day! We have 4 other Shops joining us on this fun day!
The Stitchery, Delavan, WI
Pieceful Gatherings, Fox River Grove, IL
Top Shelf, Mokena, IL
Stitching on State, Hampshire, IL
Quilter's General Store, Rockford, IL
Cost for this trip is $75 per hopper!
A few seats still available. Call the Shop today to reserve your seat!


BUS DEPARTS FROM QGS AT 7:30 am on Saturday October 15
Parking behind farm buildings.
******************
QGS continues to follow & comply with current State & Local determined guidelines regarding operation. We have discussed our responsibilities as a member of the business community as well as our concern for our customers, our employees, our families, and friends. We have established a protocol that we will follow, at least for the time being, as we learn and experience what our new normal will be.
We will adjust as we go!
*******************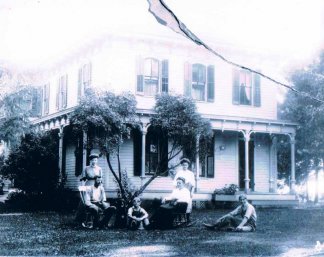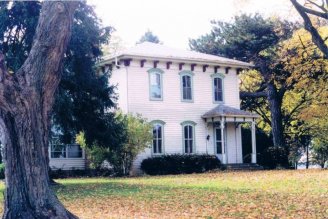 Quilter's General Store was founded in 1997 and is located in a stately 1875 farm house. The 2500 square foot farm house is decorated in a traditional country style, utilizing many primitive and rustic items that add to the charm of the shop. QGS features approximately 2000 bolts of fabric which include a selection of civil war reproduction fabrics, batiks, and hand dyed wools.
On the second floor you will find our children's room with baby
and juvenile fabrics, and many brights to blend with the children's fabrics.
We have a large classroom in our lower level for our full slate of classes and clubs. Many quilt and wool samples are displayed and kitted to inspire you. The entire staff at QGS is available to assist you in fabric selection or on your particular project.

Quilter's General Store is truly a quilter's destination for supplies, fabric, and inspiration.
We can't wait to see all of you down on the farm!


**************************
Quilter's General Store...A quilter's destination for supplies & inspiration!
6903 Harrison Ave., Rockford, IL 61108
Phone 815-397-5160
Shop Hours Monday - Saturday 10 am to 4 pm, Closed Sunday