It's a BIG year for us! Quilters General Store will celebrate
our 25th year of operation on March 3, 2022!



******************
NORTHERN ILLINOIS QUILT SHOP HOP


JUNE 1 THRU AUGUST 31, 2022
This annual Shop Hop is well underway!!


Passports are required and are available at participating Shops. We have ours at the checkout. Again, this year there will be cash prizes as well as regional prizes and individual Shop prizes.
See your passport for full details.
******************

NEW SHOP HOP OPPORTUNITY!




ALL ILLINOIS SHOP HOP
August 1 through September 30


We will be open our regular hours – Monday through Saturday, 10 am to 4 pm, closed Sunday.
However, for this Shop Hop we have added two special Sunday openings:
Sunday August 21 and Sunday September 18. Noon to 4 pm.


Some really great prizes in this new event! You do need a Passport to participate in this event. To get the Passport purchase the All Illinois Shop Hop magazine – available to purchase now at participating Shops.

Follow the event on Facebook too.
All Illinois Shop Hop is the FB group name. Lots of information is shared about participating Shops, plus opportunities to win additional prizes!

******************
ALL ILLINOIS SHOP HOP BUS HOP


The Shop Hop Bus Trip was great fun!


It's so much fun you might want to think about joining us for the next one to the
Madison Quilt Expo on Friday September 9.

******************

NOW TAKING RESREVATIONS FOR OUR ONE DAY BUS TO
MADISON QUILT EXPO


Seats available, Friday September 9, 2022
Cost will be $50, includes transportation & admission.
Bus departs from QGS at 8:30 am, Leaves Madison at 3:30 pm
******************
QGS continues to follow & comply with current State & Local determined guidelines regarding operation. We have discussed our responsibilities as a member of the business community as well as our concern for our customers, our employees, our families, and friends. We have established a protocol that we will follow, at least for the time being, as we learn and experience what our new normal will be.
We will adjust as we go!
*******************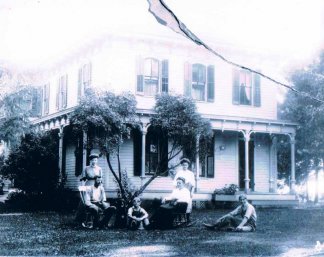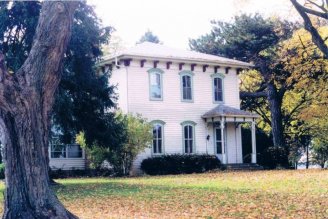 Quilter's General Store was founded in 1997 and is located in a stately 1875 farm house. The 2500 square foot farm house is decorated in a traditional country style, utilizing many primitive and rustic items that add to the charm of the shop. QGS features approximately 2000 bolts of fabric which include a selection of civil war reproduction fabrics, batiks, and hand dyed wools.
On the second floor you will find our children's room with baby
and juvenile fabrics, and many brights to blend with the children's fabrics.
We have a large classroom in our lower level for our full slate of classes and clubs. Many quilt and wool samples are displayed and kitted to inspire you. The entire staff at QGS is available to assist you in fabric selection or on your particular project.

Quilter's General Store is truly a quilter's destination for supplies, fabric, and inspiration.
We can't wait to see all of you down on the farm!


**************************
Quilter's General Store...A quilter's destination for supplies & inspiration!
6903 Harrison Ave., Rockford, IL 61108
Phone 815-397-5160
Shop Hours Monday - Saturday 10 am to 4 pm, Closed Sunday