IMPORTANT ANNOUNCEMENT
2022 Annual PhD Retreat
HAS BEEN CANCELLED FOR JANUARY
AND RESCHEDULED FOR MARCH March 18, 19, & 20, 2022.
Due to the virus spreading rapidly through our quilting community, we have made the decision to postpone the PhD Retreat scheduled for this month.
The new dates will be March 18, 19, & 20, 2022.
We will respect anyone that cannot attend on the new dates with full refund.
Please call the shop with an issues or concerns.
******************
The Great Stash Dash is back in 2022, this is #7!

January 15, 2022, through February 5, 2022
The required Passport with a specialty bag is available at our Shop for $12 if purchased before January 1st, after that bags will be $15. When you stop in with your Dash Bag and Passport you will receive 15% off your entire purchase, a bonus coupon to use at a later date, and when you bring your bag in on the 5th Saturdays of a month (there are 4 bonus days in 2022), you will receive the 15% discount on your entire purchase again!

******************

QGS continues to follow & comply with current State & Local determined guidelines regarding operation. We have discussed our responsibilities as a member of the business community as well as our concern for our customers, our employees, our families, and friends. We have established a protocol that we will follow, at least for the time being, as we learn and experience what our new normal will be.
We will adjust as we go!
*******************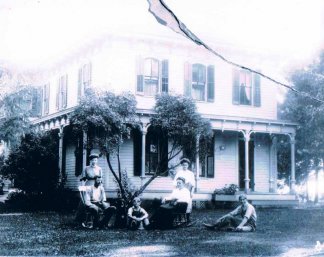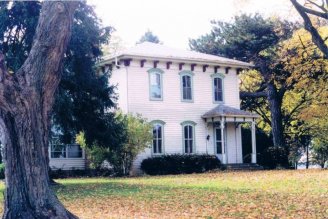 Quilter's General Store was founded in 1997 and is located in a stately 1875 farm house. The 2500 square foot farm house is decorated in a traditional country style, utilizing many primitive and rustic items that add to the charm of the shop. QGS features approximately 2000 bolts of fabric which include a selection of civil war reproduction fabrics, batiks, and hand dyed wools.
On the second floor you will find our children's room with baby
and juvenile fabrics, and many brights to blend with the children's fabrics.
We have a large classroom in our lower level for our full slate of classes and clubs. Many quilt and wool samples are displayed and kitted to inspire you. The entire staff at QGS is available to assist you in fabric selection or on your particular project.

Quilter's General Store is truly a quilter's destination for supplies, fabric, and inspiration.
We can't wait to see all of you down on the farm!


**************************
Quilter's General Store...A quilter's destination for supplies & inspiration!
6903 Harrison Ave., Rockford, IL 61108
Phone 815-397-5160
Shop Hours Monday - Saturday 10 am to 4 pm, Closed Sunday