Our Annual Sample Sale is coming soon!
Saturday November 13 we will be offering for sale many retired Shop Samples. These items – Quilts, Wall Hangings, Table Runners, etc. – will be set up in our Classroom and offered at very reasonable prices! Be sure to stop in and check this sale out.
Great Holiday gift for yourself, a friend or family member!


******************
2022 Annual PhD Retreat


The PhD Retreat returns to January in 2022!


THE RETREAT IS FULL!
The dates are January 14, 15, & 16, 2022, at the Holiday Inn.
Payment for the 2022 event is $225 for double occupancy, $290 for single. Full payment is due by January 7, 2022
Attendance will be limited; we will use two conference rooms to insure appropriate distancing in accordance with current COVID guidelines.


******************
It's the start of the Holiday Season! We have several special sale pricing offers from our suppliers Sew Steady and Arrow chairs! These are the lowest prices you will see on these items so add them to your Holiday Gift List and put them on order!
******
SEW STEADY PORTABLE SEWING TABLES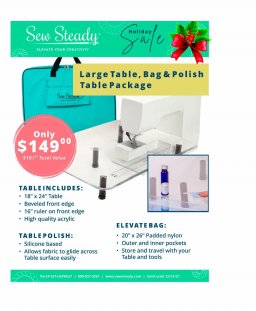 Sew Steady offers a portable table custom fit to your specific sewing machine. Now through the end of the year the Wish Table and the Large Table are at their lowest prices of the year! Each table comes with several special features plus a travel bag to safely get the table to class or retreat! Stop in the Shop to check out these tables and all the special details of the offer.
Wish Table Sale Price $249
Large Table Sale Price $149


******
ARROW CHAIRS

This is absolutely the most comfortable sewing chair in the world! You must check this out.
The hydraulic version of this chair is on special from 11/10/21 through 1/5/22. It is priced at $299 which is $150 savings on MSRP!
There are several fabrics to choose for your chair. Stop in the Shop to check this special saving out!
Arrow is also offering a number of special sales on some of their furniture, so if you are interested just ask for more details.
******************

QGS continues to follow & comply with current State & Local determined guidelines regarding operation. We have discussed our responsibilities as a member of the business community as well as our concern for our customers, our employees, our families, and friends. We have established a protocol that we will follow, at least for the time being, as we learn and experience what our new normal will be.
We will adjust as we go!
*******************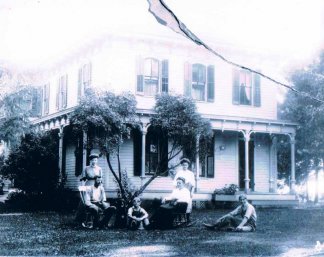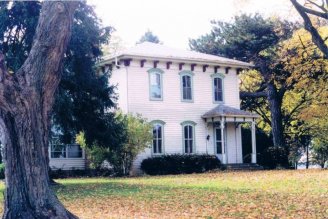 Quilter's General Store was founded in 1997 and is located in a stately 1875 farm house. The 2500 square foot farm house is decorated in a traditional country style, utilizing many primitive and rustic items that add to the charm of the shop. QGS features approximately 2000 bolts of fabric which include a selection of civil war reproduction fabrics, batiks, and hand dyed wools.
On the second floor you will find our children's room with baby
and juvenile fabrics, and many brights to blend with the children's fabrics.
We have a large classroom in our lower level for our full slate of classes and clubs. Many quilt and wool samples are displayed and kitted to inspire you. The entire staff at QGS is available to assist you in fabric selection or on your particular project.

Quilter's General Store is truly a quilter's destination for supplies, fabric, and inspiration.
We can't wait to see all of you down on the farm!


**************************
Quilter's General Store...A quilter's destination for supplies & inspiration!
6903 Harrison Ave., Rockford, IL 61108
Phone 815-397-5160
Shop Hours Monday - Saturday 10 am to 4 pm, Closed Sunday