FARM FEST 2022


FRIDAY/SATURDAY, JULY 8 & 9, 2022


6 Seats remain available! Sign up now!


Come in or call the Shop to register for Farm Fest. You will receive additional info (fabric requirements, event schedule, etc.) at signup.


More details available on our website.


Remember…you get a 15% discount at Quilter's General Store on all class-related purchases as well as any purchases the 2 days of Farm Fest! And we are always happy to help you in selecting fabrics for your class! Stop in to see the Shop sample! Kits are available for our version, or build your own from your stash, or we can create a Kit to meet your needs.


******************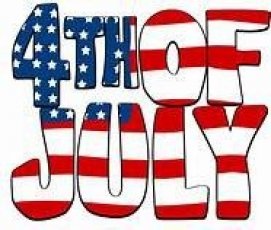 PLEASE NOTE THAT WE WILL BE CLOSED ON
TO CELEBRATE THE FOURTH OF JULY HOLIDAY!!
NORTHERN ILLINOIS QUILT SHOP HOP


JUNE 1 THRU AUGUST 31, 2022


This annual Shop Hop is underway!


Get your Passport at participating Shops. We have ours at the checkout. Receive a 15% discount on the day of getting your Passport stamped. Again, this year there will be cash prizes as well as regional prizes and individual Shop prizes. See your passport for full details.


ALL ILLINOIS SHOP HOP


This new event starts August 1.


Some really great prizes in this new event! You do need a Passport to participate in this event. To get the Passport purchase the All Illinois Shop Hop magazine – it goes on sale Friday June 17 at participating Shops.


Follow the event on Facebook too. All Illinois Shop Hop is the FB group name. See important events and prize opportunities from their postings.
ALL ILLINOIS SHOP HOP BUS HOP


A few seats remain open for this one-day bus trip, Saturday August 6. QGS will join 3 other Shops for a Bus Shop Hop to help you get to at least 4 Shops participating in this new Shop Hop. There are lots of Illinois Shops participating in the All Illinois Shop Hop, but these are the Shops participating in this one-day event:


The Sewing Studio, Hudson, IL
The Quilt Corner, Morton, IL
Country at Heart, Rock Falls, IL
Quilter's General Store, Rockford, IL


The cost of the Bus Hop is $75 which includes your transportation, lunch & snacks and you very own Illinois Shop Hop magazine & passport. The bus will leave Rockford at 8 am and return at approximately 5:30 pm which leaves you time to shop at QGS & get your passport stamped.


We are looking forward to this new Shop Hop and hope you will join us on our Bus for part of the hop. Call the Shop to reserve your spot!


******************
NOW TAKING RESREVATIONS FOR OUR ONE DAY BUS TO
MADISON QUILT EXPO


With gas prices continuing to skyrocket, this is a great way to get to one of our favorite quilting events!


Seats available, Friday September 9, 2022


Cost will be $50, includes transportation & admission.
Bus departs from QGS at 8:30 am, Leaves Madison at 3:30 pm


******************
NEW FABRIC ARRIVALS!


******************
NEW BOOK ARRIVAL!


Doug Leko's new Tabletastic 3 has arrived! Twenty new projects of table runners & wall hangings. These new designs appeal to beginners and expert quilters alike and the project samples are shown in two different colorways to spark your creativity!


Here is a look at upcoming activities:


Saturday Sampler, Saturday, July 2, 10 am


SHOP CLOSED MONDAY JULY 4


Annual Farm Fest, Friday/Saturday, July 8 & 9


All Illinois Shop Hop Bus Hop, Saturday August 6, 8 am Bus Departure


Bus Trip to Madison Quilt Expo, Friday September 9


Quilter's General Store – A Quilter's destination for supplies & inspiration!
6903 Harrison Avenue, Rockford, Illinois 61108
Shop Hours: Monday through Saturday 10 am to 4 pm