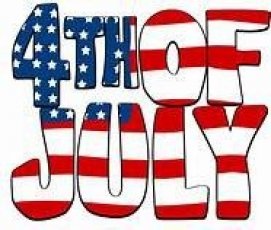 HAVE A SAFE & FUN HOLIDAY WEEKEND!

Please note that we will be closed on Monday July 5th.

***************


IT'S THE RETURN OF BUS SHOP HOPS!


SUMMER ONE DAY BUS SHOP HOP
SATURDAY AUGUST 28, 2021


Are you ready to get out with your Quilting friends? Well join us on this fun day, visiting us plus 3 additional Quilts Shops. Ride the bus & leave the driving to us!
Shops we will be visiting on this trip include:
Loose Threads, Milton, WI
Quilt Peddler, Fennimore, WI
Yellow Creek Quilt Designs, Pearl City, IL
Fee for this event is $69.00
Call the Shop to sign up today!

***************
NORTHERN ILLINOIS QUILT FEST/QUILT SHOP HOP

JUNE - JULY - AUGUST 2021
27 Quilt Shops in 3 Regions participating in this year's Quilt Shop Hop. Visit all the Shops in a Region (or in all 3 Regions), get your Passport stamped, and 15% off regular priced merchandise on the day you get your passport stamped, then you will be qualified for some fabulous prizes!!!!


Grand Prize--$1000 Cash!
Visit all 27 Shops and you will qualify for the Grand Prize!


Two First Prizes--$500 Cash!
Visit all the Shops in any 2 Regions to qualify you for one of these Cash Prizes!


Three 2nd Prizes
Within each Region, visiting all the Shops there qualifies you for a regional prize of $50.00 Gift Certificates from each shop in that region


27 3rd Prizes
And just by visiting a participating Shop gets you in a Shop drawing for a $25.00 gift certificate
Must have a Passport! Get one at any participating Shop!
***************
FARM FEST 2021
July 16 & 17, 2021
2021 Farm Fest will be held on July 16 & 17. We will again have a single selection for this year's event. Monique Jacobs will be joining us to lead the group in making her pattern "Link to Link". Monique will teach class on July 16 from 9 am to 4 pm. Stop in the Shop to see our sample of this quilt. The Saturday session will be an open sew where you can continue working on "Link to Link" or any other project of your choice.


This event will be held at the Holiday Inn, at East State & Bell School Road, Rockford, IL. Anticipating that social distancing will remain an operating business guideline, attendance is limited to 28 participants. Total cost of the 2-day event is $150, which includes the workshop, 3 meals (Friday lunch & dinner plus Saturday lunch), and water, soda, & snacks all day! The Holiday Inn Conference Room will open for Quilter's set up at 8 am on both days. We will have a Show & Tell following dinner on Friday. On Saturday July 17, the Conference Room will open at 8 am for open sew until 3 pm.


It is our practice for this event that "Repeat Farm Fester" will get first chance at attendance, others will be placed on the waiting list. So, if you attended the 2020 Farm Fest and would like to join us this year, please secure your registration for Farm Fest with a non-refundable deposit of $75 and full payment of $150 is then due by July 1. Come in or call the Shop to register for Farm Fest. No mailing will be done this year.


Remember…you get a 15% discount at Quilter's General Store on all class-related purchases as well as any purchases the 2 days of Farm Fest! And we are always happy to help you in selecting fabrics for your class! Stop in to see the Shop sample! Kits are available for our version, or build your own from your stash, or we can create a Kit to meet your needs.


We have reserved a block of rooms at the Holiday Inn for Friday night if you wish to spend the night. Price is $109.95 plus tax. You are responsible for your reservation.


******************
AROUND TOWN BOM from OPEN GATE QUILTS!

We are excited to be participating in this unique event offered through Open Gate Quilts! Around Town Block of the Month program
The BOM will run for 7 months with 7 Shops participating, starting May 1.
Go to https://www.opengatequilts.com/aroundtownshopbom to get all the details and to sign up for this fun event.
Please note we will not be taking sign ups for this program; it is handled only through Open Gate Quilts.

******************


QGS continues to follow & comply with current State & Local determined guidelines regarding operation.We have discussed our responsibilities as a member of the business community as well as our concern for our customers, our employees, our families, and friends. We have established a protocol that we will follow, at least for the time being, as we learn and experience what our new normal will be.
We will adjust as we go!
*******************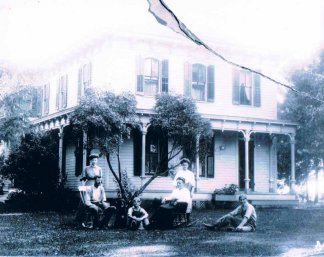 Quilter's General Store was founded in 1997 and is located in a stately 1875 farm house. The 2500 square foot farm house is decorated in a traditional country style, utilizing many primitive and rustic items that add to the charm of the shop. QGS features approximately 2000 bolts of fabric which include a selection of civil war reproduction fabrics, batiks, and hand dyed wools.
On the second floor you will find our children's room with baby
and juvenile fabrics, and many brights to blend with the children's fabrics.
We have a large classroom in our lower level for our full slate of classes and clubs. Many quilt and wool samples are displayed and kitted to inspire you. The entire staff at QGS is available to assist you in fabric selection or on your particular project.

Quilter's General Store is truly a quilter's destination for supplies, fabric, and inspiration.
We can't wait to see all of you down on the farm!


**************************


Quilter's General Store...A quilter's destination for supplies & inspiration!
6903 Harrison Ave., Rockford, IL 61108
Phone 815-397-5160

Shop Hours Monday - Saturday 10 am to 4 pm, Closed Sunday